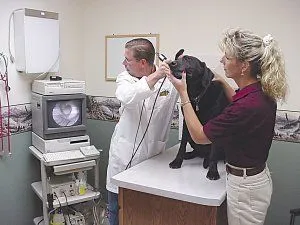 We at Monona Veterinary Hospital P.C. in Monona IA would like to take the time to welcome you to our clinic. We have a state of the art veterinary facility which is clean, comfortable, and efficient. The first time we meet with you and your pet, we will perform a thorough physical examination along with taking a detailed medical history. It is our goal to provide your pet with the best care, and to establish a long term relationship between you and your pet.
Once a year, you should take your pet in for a check-up. This will include a full physical exam, and will include teeth and gum cleaning if needed. Dr. Chris Jensen will check the health of your pet from head to tail and answer any questions you may have.
Many of the medical technologies that help humans live longer lives are now available to your pets. Monona Veterinary Hospital P.C. wants to give you many happy, healthy years with your pet. After all, they are one of the family. We encourage questions and would like to discuss any health or behavioral issues you may have.